Working With Your Wedding DJ
Your Wedding DJ will play a critical role in ensuring your special day is memorable occasion for your guests. Put in a little bit of due diligence on the front end will pay off big time. So we've put together 10 of our top tips to help you nail the musical side of things.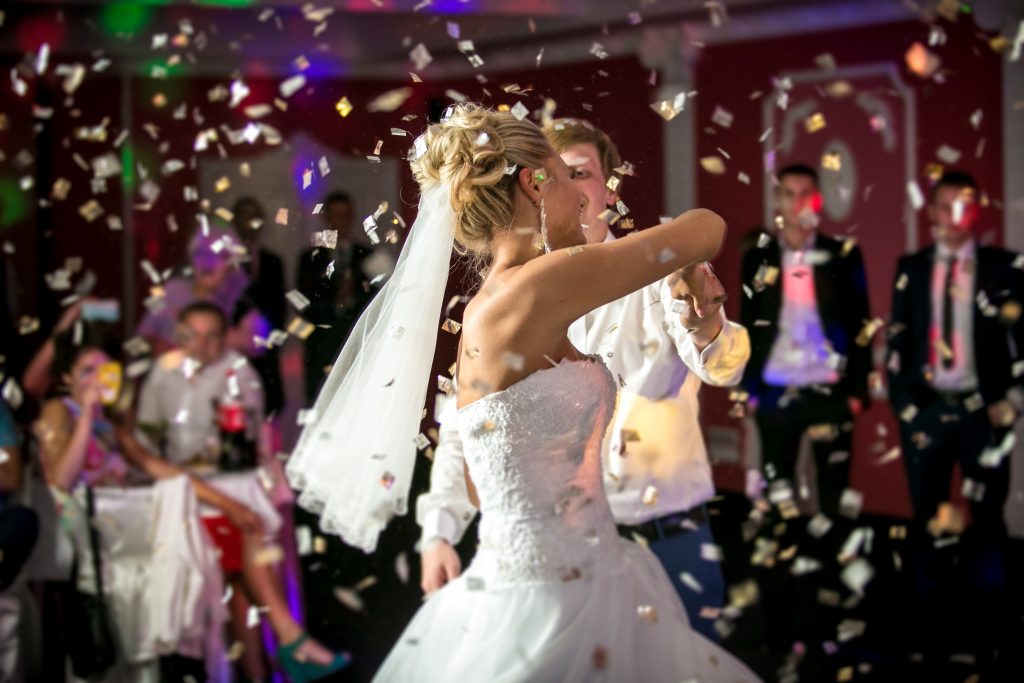 DECIDE HOW MUCH YOU'RE PREPARED TO SPEND ON YOUR WEDDING DJ
In the wedding game you really do get what you pay for! Is the Wedding DJ you're hiring a professional or just an amateur looking to make some extra money on weekends? There's a big difference in price when hiring a Wedding DJ, but that's also reflected in the level of professionalism being brought to the table. Pick your price point, do some research and find the best option for you.
HEAR YOUR WEDDING DJ FIRST
This is so ridiculously simple but often gets overlooked. Get a sample of the Wedding DJs work ahead of time and you'll get feel for them instantly. A DJ who's been in the game for a long time will have a huge range of tracks for you to listen to.
SIGN A CONTRACT
Get it all in writing. Know exactly what you're paying for ahead of time to avoid any 'misunderstandings' with your Wedding DJ on the day. A professional Wedding DJ will happily sign a contract with you. If however they start to get all weird about it, it's best to keep moving on!
ANALYSE THE ACOUSTICS
Before you hire a Wedding DJ, think about the space they'll be playing in. It might not be a good idea to have them playing on the beach with the waves crashing in the background. The acoustics at any given environment can vary dramatically, have a discussion with the venue and DJ ahead of time.
KEEP YOUR MUSIC RECEPTION CLASSY
Remember during the reception you'll be fairly busy getting photos, talking with guests etc. so you're unlikely to even notice the music. Make sure this section is focused on a variety of musical choices that will go down well with the masses.
TAKE CHARGE OF THE MUSIC
It's your wedding and your Wedding DJ isn't a mind reader, so don't just let them have free reign over the occasion! A good Wedding DJ will consult with you and help guide you towards making great music choices that reflect your tastes while catering to your guests and avoid wedding music mistakes.
PICK WITH PERSONALITY
Plan out the songs to you want played at key points during the ceremony and reception, such as walking down the aisle, first dance etc. These are the emotional high points of your wedding so the right song will really accentuate the moment.
THE DO-NOT PLAY LIST
This is where your veto power comes into play! Make sure they know what songs cannot be played under any circumstances, no matter how much money your guests are waving at them!
DON'T GET STUCK ON A GENRE OF MUSIC
Consider a musical balance that will appeal to the majority of the audience. Yes everyone loves their own particular genres of music, but it will get old pretty quick with your guests. This is where a professional Wedding DJ excels, because they know how to move through a variety of genres that will appeal to everyone.
HAVE A BREAKOUT HOUR
One way to ensure your wedding reflects your character is to let the Wedding DJ know your niche musical interests. Have a segment of the evening dedicated to these tunes, or if your venue opens into the wee hours have a post-midnight rave with your pals!
By following these simple steps you and you and your guests are guaranteed to have a fun  memorable time at your wedding!  If you would like us to DJ at your wedding please feel free to contact us!